Making Sweet, Rich Milk Chocolate
Chocolate lovers this recipe is for you.
Milk Chocolate
¾ cup (140 g) cocoa butter
¾ cup (80 g) cocoa powder
¼ cup (30 g) milk powder, soy milk powder, almond milk powder, or rice milk powder
1 cup (100 g) confectioner's sugar, 1 cup (240 mL) agave syrup, or 1–2 teaspoons (4.9–9.9 mL) liquid stevia
Salt (optional—to taste)
Makes approx. 12 oz (340 g) of chocolate.
1. Create a makeshift double boiler using a pot of water and a mixing bowl.
Fill the pot about halfway up and place it on the cooktop over medium heat. Then, set a small mixing bowl over the opening of the pot. The water will heat the bowl from underneath, allowing you to combine the various ingredients for your chocolate without burning them.
You want the water to be nice and hot, but not boiling. If the temperature is too high, it could easily scorch your chocolate as it cooks.
A proper double boiler can help you get the job done with fewer pieces of cookware.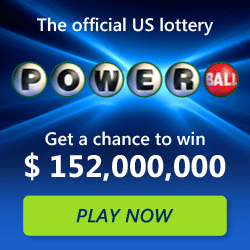 2. Melt ¾ cup (140 g) of cocoa butter in the heated mixing bowl.
Keep the cocoa butter moving continuously at the bottom of the bowl to encourage it to melt faster. Cocoa butter melts at about the same speed as ordinary butter, and has a similar look in its liquid form.
You should be able to find cocoa butter in the baking aisle at any health food store, as well as some major supermarkets.
If you're unable to track down high-quality cocoa butter, you can use an equal amount of coconut oil as a substitute.
3. Sift ¾ cup (80 g) of cocoa powder into the melted cocoa butter.
Add the cocoa powder little by little to reduce clumping. Use a whisk or metal spoon to stir the two ingredients together until the cocoa powder dissolves completely.
Make sure there are no lumps or dry pockets within the mixture.
4. Shake in ¼ cup of milk powder and 1 cup (100 g) of confectioner's sugar.
Give the mixture another thorough stir to make sure the last of your dry ingredients are fully incorporated. You should notice the chocolate beginning to take on a lighter, more delicate color after adding the milk powder.
Use an equal amount of soy milk powder, almond milk powder, or rice milk powder if you're trying to stay dairy-free.
You can also substitute 1 cup (240 mL) of agave syrup or 1–2 teaspoons (4.9–9.9 mL) of liquid stevia for confectioner's sugar to sweeten your chocolate more nutritiously.
Regular milk is too wet to use for making chocolate—excess moisture has a tendency to leave chocolate with a runny texture, making it impossible for it to set properly.
Tip: A small pinch of salt can offset the sweetness of the sugar and give your chocolate a more complex flavor.
5. Remove the bowl from the heat and stir the chocolate until it thickens.
Fold the chocolate over on itself repeatedly from the bottom of the bowl. When you're finished, it should be smooth, creamy, and free of lumps.
Your chocolate will still be somewhat thin at this point. Don't worry—it will continue to thicken as it sets up.
To turn up the flavor even more, consider mixing in other items like nuts, mint, or dried fruit.
6. Pour the chocolate onto a nonstick surface or into a candy mold.
If you want your chocolate to harden into a single large sheet, spread it out over a nonstick baking mat or sheet of parchment paper to a thickness of about 1⁄2 inch (1.3 cm) edge-to-edge. To make individual treats, transfer the warm chocolate to a decorative mold.
You can also use a well-grease ice cube tray if you don't have any candy molds available.
Tap the bottom of your mold a few times to get rid of any bubbles that might have formed while you were pouring the chocolate.
7. Leave your chocolate for 1 hour in the refrigerator to harden and cool.
Let your chocolate harden in the refrigerator for 1 hour.
After your chocolate has had plenty of time to set up, break it into pieces or pop individual chocolates out of heir molds and have a nibble.
Store your homemade milk chocolate in a covered container on your countertop, or inside a pantry or another cool, dry place. It should keep for about 1 year (thought it will be a miracle if it actually lasts that long!).